Electrical Foundation Online Info Session for Women
November 18, 2021 from 5:30 pm

to

6:30 pm

PST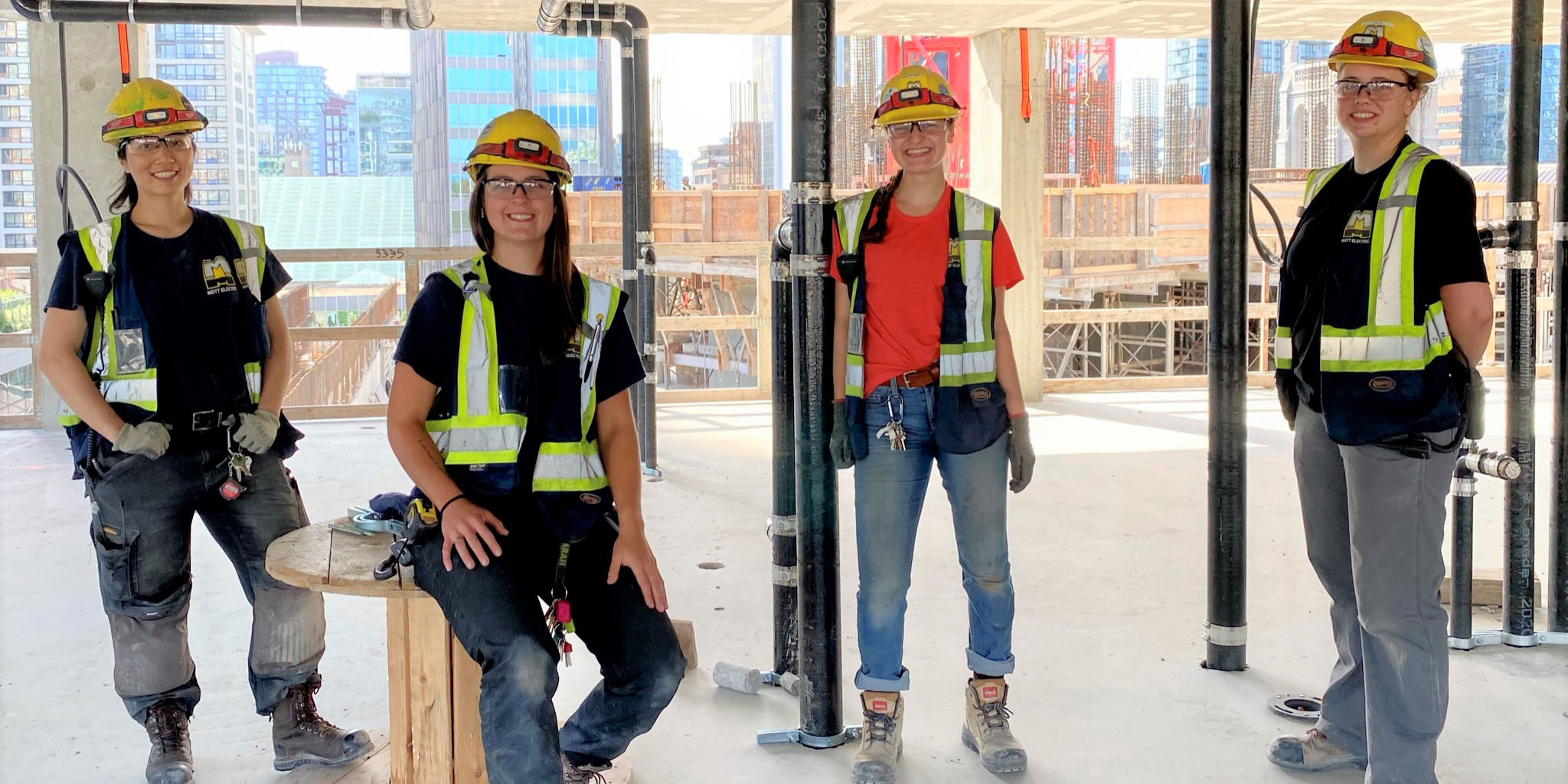 Are you a woman interested in learning more about an exciting career as an Electrician? 
Join us at this special online info session for women. The Electrical Foundation program is launching a new and innovative curriculum to improve the recruitment and retention of female apprentices. This curriculum, which is being developed for foundation classes, is intended to be of benefit to all apprentices. It will focus on soft skills such as collaboration, mentorship and resiliency.
This program also provides graduates with the theory and practical skills necessary to enter the electrical trade. The electrical worker plans, assembles, installs, tests, repairs and maintains electrical equipment and systems in commercial, industrial and marine facilities.
Next intakes are October 12, 2021 and February 14, 2022.
This program is an initiative of Western Economic Diversification Canada (WD). Included in the program, there is a $600.00 bursary from WD to help each female participant with the cost of their tools and required toolbox.
In addition, as part of their vision for building resilient, inclusive, sustainable communities, Concert Properties and their industry partners will provide half of the program tuition and supplies costs for female participants in the February 14, 2022 intake through the Construction Trades Discovery Training Fund.
Zoom details will be emailed to registrants. For more information, visit the program page or contact Anna Lary, Electrical Instructor.
Get inspired. Check out the BCIT Electrical Trades for Women video.