Data Privacy Week 2023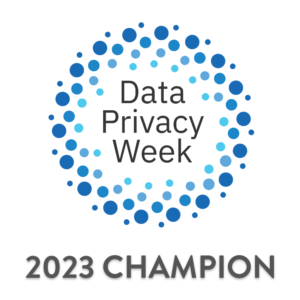 BCIT celebrates Data Privacy Day each year on January 28 to promote privacy rights and data protection. As a Champion for Data Privacy Day 2023, BCIT's Information Access and Privacy Office and Cyber Security are pleased to share these resources to mark this international event.
Data Privacy Day is an internationally recognized effort to increase awareness about the importance of privacy and protecting personal information — because privacy is at the heart of everything we do in our lives.
Did you know that new amendments to the BC Freedom of Information and Protection of Privacy Act have come into force that include.
Storing personal information outside of Canada;
Prohibiting disclosure of information that may harm Indigenous interests (culture and traditional knowledge);
Mandatory privacy management program requirement;
Mandatory privacy breach notification; and
Mandatory Privacy Impact Assessments.
With recent amendments to FIPPA now in force, privacy training is more important that ever.
Online "Privacy Awareness Training for Employees – Part 1" is available for all BCIT staff and faculty via the Learning Hub.  For more information, please contact privacy@bcit.ca.
Quick tips – own your privacy
Watch: Data, the Story of You
Every time you access the internet, and sometimes when you don't — you create information about yourself which is called data.  This data tells the story of YOU.  Many organizations and groups would pay top dollar for it, and they don't all have your best interests in mind. This fast-growing industry made over $270 billion last year from your data, and the data of many other people just like you.  Here is a brief video with some tips on how to take charge of your data, and protect your privacy.
Additional resources – Get cyber safe
Contact us
For questions on privacy, please contact Information Access and Privacy Office at privacy@bcit.ca.
For questions on data protection, please contact Cyber Security at becyberaware@bcit.ca.