Passive House Tradesperson course – Building Envelope Specialization
In cooperation with BCIT's School of Construction and the Environment, the City of Vancouver is giving skilled builders and tradespersons in their communities the opportunity to take this course on Passive House construction at a reduced cost.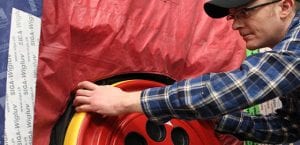 This 5-day course provides the knowledge and practical hands-on skills that building contractors, designers, consultants and advanced students need to build to the Passive House standard; an internationally recognized ultra-low energy standard.
This course focuses on building enclosure optimization and provides a foundation in passive house principles, while stressing the importance of construction fundamentals and proper sequencing and using a variety of materials. An introduction to heat and energy recovery ventilators will be provided.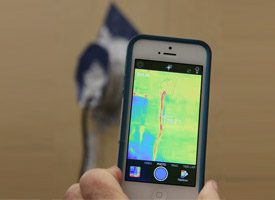 Upon successful completion of this course, the student will be able to:
Describe the climate-independent functional definition of a Passive House and the principles it is based on.
Define Passive House principles: highly insulating envelope, thermal bridge free construction, airtightness, windows and solar gains, ventilation with heat recovery.
Evaluate Passive House criteria; heating load, cooling load, annual space heating demand, annual space cooling demand, airtightness, annual primary energy demand, frequency of overheating.
Describe Passive House Planning Package (PHPP) and other planning principles.
Apply knowledge of the specific technical function of Passive House principles to an understanding of the building enclosure's design and its energy efficient performance as a whole through the development of building envelope assemblies and details.
Apply principles of airtightness in the Passive House:
Execute correct application of airtight and moisture resistant membranes and tapes in wood-frame wall assemblies.
Participate in blower door airtightness testing and air leakage assessment.
Apply principles of Passive House windows:
Demonstrate correct installation and integration of windows into the wall assembly.
Apply U-value calculation in an assessment of overall energy performance of the building.
Class listing
Due to current restrictions on hands-on group training, we are pleased to offer CESA 1501 – Passive House Tradesperson – Envelope Specialization in a live, online format, covering all of the same content as CESA 1500.  The next offering of CESA 1501 – Passive House Tradesperson course is:
April 20, 2021 to June 22, 2021 on Tuesdays from 13:00 to 17:00
Note that CESA 1501 is delivered entirely online through BCIT's Learning Hub educational platform. Students must have access to a laptop or computer equipped with webcam and microphone, and reliable internet.
To request to be added to a wait-list for possible future courses, please contact Ann Martineau at the details provided below. Please be certain to mention if you are being sponsored by a company or organization in order for us to provide you with the appropriate forms.
Who can apply
The course subsidy is aimed towards home builders and home construction contractors that operate primarily in the City of Vancouver. However others will be considered depending on interest and number of applications.
Builders, tradespersons, and trades sub-contractors are given priority enrollment pending meeting eligibility requirements.
Architects, designers, energy advisors, engineers, City of Vancouver internal staff will be added to a waitlist.
Must be a full-time employed tradesperson operating at least partly in the City of Vancouver. Full time students are not eligible.
Applicants must be actively operating in COV.
All applicants will be notified regarding their eligibility within 10 business days of BCIT receiving their expression of interest.
A maximum two employees from a single company per course permitted.
Contact us
British Columbia Institute of Technology Industry Services
Ann Martineau
Industry Services Assistant
604-412-7492