Language Success Team
To find out more about Language Support, please contact:
British Columbia Institute of Technology
Building SW2, Room 239
3700 Willingdon Avenue
Burnaby, B.C.  V5G 3H2
Tel: 604-456-8069
Email: LST@bcit.ca
Or contact a specific member of the team through their contact info below.
Thank you for your interest!
Team Members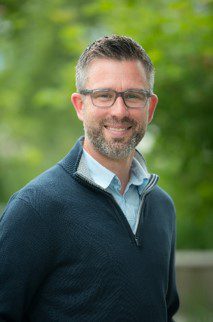 Nathan Devos, MEd, PhD
Project Lead, Industry Partner Liaison, PELD Program Head
Nathan has experience in EAL in Germany and Canada. He spent 12 years in Germany where he did his PhD in Applied Linguistics. He's been faculty at BCIT since 2015 and, for the past four years, has been researching post-admission assessment and support for diploma students. He is also Program Head of the Professional English Language Development Program.
Nathan loves the things that make BC great, including camping, hiking, and skiing.  He's also a suffering Canucks fan.
Sarah Lynch, MA (PhD Student)
Language Assessment Specialist
Sarah has worked as an English language test examiner and content developer for over 10 years. She has a background in applied linguistics and has taught EAL in Canada and South Korea. Her interest in language testing and assessment has inspired her to pursue a PhD in Measurement, Evaluation and Research Methodology at UBC. Originally from the Maritimes, Sarah enjoys spending her free time exploring BC.
Cristina Peralejo, MEd, TESL
Instructional Designer & Curriculum Development Specialist
Cristina has 20 years experience teaching in the field of EAL in a variety of environments such as Japan, Canada and the Philippines. She enjoys working with diverse student populations and has taught young learners, undergraduate and graduate students as well as English teachers in a range of different roles from academic language coaching to teacher training. In her spare time, Cristina enjoys salsa dancing, hiking and baking bread
Young Newcomers and International Students in Diploma Programs: Shock-Proofing Through Language Confidence is funded by the Government of Canada under the Future Skills program