Industry Services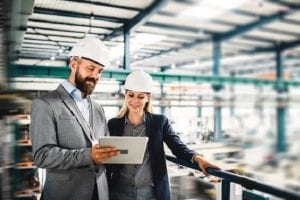 BCIT's Centre for Internet of Things can offer group training to corporations and organizations, locally and beyond. Our training is designed around existing part-time studies courses, which may be delivered as-is, or customized to meet your specific training needs. Training can be delivered daytime or evening, in-person or online, on a schedule and at a location that works for your organization. We are also incorporating virtual platforms into our training solutions to help meet the current health guidelines.
We can also offer expertise from our Pool of Experts, opportunities for internships, practicum or student consulting projects to help you with your businesses needs.
Students in full-time Computing programs in BCIT's Computing and Academic Studies undertake two industry projects under the Industry Sponsored Student Project (ISSP) program as part of their diploma and degree requirements. This provides our students with the opportunity to gain real-life, industry experience and gives them the opportunity to be evaluated by potential employers.
If you have a specific industry related needs in the area of Internet of Things, please complete the Centre of IoT inquiry form and we will be in touch.
IoT@BCIT
This engaging day long event at BCIT brought together industry and BCIT employees to discuss how IoT will impact the way BCIT can incorporate IoT into life at BCIT. This was a great opportunity for BCIT to collaborate with industry, and obtain a better understanding of the educational needs for future generations wishing to comprehend the growing opportunities in the IoT field.