PTS Spotlight Week
Presenters: School of Business + Media Student Recruitment Specialists, International Student Advisor, and Part-time Studies Advisor
Date: October 13th, 2021 at 5:30 pm
This information session will spotlight part-time studies offerings at The School of Business + Media and go over some helpful information for prospective part-time students. The BCIT School of Business + Media can help enhance your skills and improve your marketability through a wide selection of part-time courses and digital badges. Learn from industry experts currently working in the field, network with classmates, and gain a competitive edge when applying for jobs. With over 50 programs and 300 courses, you can choose the course that's the right fit for you.
Learn More About Part-time Programs / Courses
Learn More About School of Business + Media
---
Part-time Studies: Digital Arts
Presenter: Aimee Cheung, PTS Coordinator
Date: October 14th, 2021 at 5:30 pm
Imagine an exciting career where you are creating animated 3D worlds for video games, amazing interactive websites, or visually stunning graphics. Demand for skilled workers in the creative economy continues to grow and you can be a part of it by studying digital arts, media, and design at BCIT. Graduates develop high-demand skills in animation and visual effects, interactive media, communication and web design, and graphic production that can lead to various content creation jobs at gaming studios, digital and print media companies, web developers, and design agencies.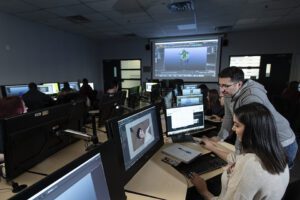 ---
Part-time Studies: Accounting, Finance, and Financial Planning
Presenter: Deacon Devlin, PTS Coordinator
Date: October 18th, 2021 at 5:30 pm
A career in accounting, finance, or financial planning will provide you with challenging and rewarding work. You will ensure that companies and individuals are financially secure by balancing the books, complying with tax laws, and managing wealth through investments.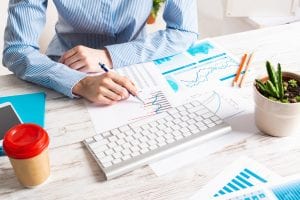 Learn More About Accounting, Finance, and Insurance
---
Part-time Studies: Management, HR, and Sustainability
Presenters: Richard Miles, PTS Coordinator; Tessa Jordon, Program Head Sustainable Business Leadership; Mark Nakamura, Program Head Graduate Certificate in Global Leadership.
Date: October 19th, 2021 at 5:30 pm
The leadership and management skills you will learn in a business or HR program will benefit you throughout your career. You will learn how to manage employees, improve organizational effectiveness, and make strategic decisions to guide the operations of a company. Earn a variety of credentials while still working whether it be a Statement of Completion or a Graduate Certificate and become an asset within any company.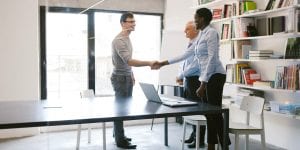 Learn More About Business/Human Resource
---
Part-time Studies: Marketing
Presenter: Joe Freeburn, PTS Coordinator
Date: October 20th, 2021 at 5:30 pm
Why take a BCIT Marketing Management program or course? Marketing functions play a vital part in any business operation. By studying marketing you can have a creative, challenging, and rewarding career. Demand for BCIT Marketing Management graduates is strong—and the potential for higher-than-average income is also an incentive! BCIT Business offers a diverse range of marketing programs and courses, offered both full-time and part-time.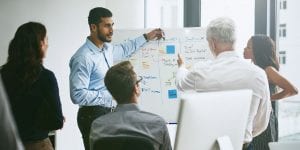 ---
Part-time Studies: Operations Management
Presenter: Ron Wlock, PTS Coordinator
Date: October 21st, 2021 at 5:30 pm
Operations Management explores how business enterprises supply, produce and distribute goods and services to domestic and international markets. You will plan and control product inventory, maintain quality assurance systems, and use project management tools and techniques to deliver projects on time and on budget.
Learn More About Operations Management
---
Medical Office Assistant
Presenter: Paul Sawyer, Program Head
Date: October 21st, 2021 at 5:30 pm
Medical Office Assistants work as administrators in the health care sector, helping to make the entire office run smoothly. They possess strong client-service skills as well as excellent organization and communication skills. This program is designed to give you applied, relevant knowledge about health care and the office setting to prepare you for work in the field.