Putting Sustainability into Practice
Esteemed BCIT faculty and industry leaders championing sustainable business practices will share valuable industry-proven principles and practices in this four-part workshop series.
Offered in BCIT's Corporate Training 3X30 model, each workshop dedicates 30 minutes to three segments: uncovering academic theories and principles, learning from industry professionals, and developing a plan of action.
These workshops can be taken together as a comprehensive series or individually. Join us to develop your plan to 'Put Sustainability into Practice' in your business or organization.
Workshops
March 4 | Thursday | 12:00pm – 1:30pm | Online | $75.00

Sustainability champions are in global demand as organizations realize that they need a new generation of business leaders who can consider broad, alternative and visionary solutions to environmental, social and economic problems. The common themes among these leaders are their personal skills and values of integrity, adaptability, flexibility, attention to detail, discipline and quality results. In this workshop, participants will have the opportunity to follow the personal story of values from a sustainability champion, learn about the theoretical backings of values and finally create an actionable plan for embedding sustainability into their personal and business day to day activities and projects.
March 11 | Thursday | 12:00pm – 1:30pm | Online | $75.00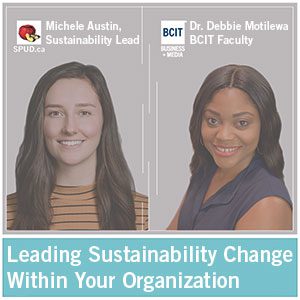 Implementing sustainable change is as important as identifying the need for change. It is necessary to examine the context for change, the roles key internal stakeholders will play, how internal resistance will be managed, the communication styles that will be required and finally, the stages or timescale of sustainable change. This interactive workshop will help participants develop strategies to strengthen their own readiness and effectiveness to initiate, plan and lead sustainable change programs within organizations.
March 18 | Thursday | 12:00pm – 1:30pm | Online | $75.00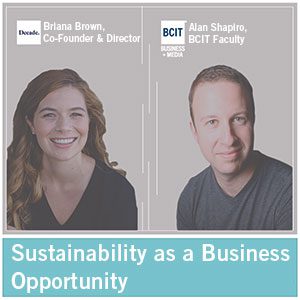 Many leaders and professionals bring sustainability into their business as a personal value. The challenge that often arises is reconciling sustainability with competing business goals and priorities. This workshop offers an applied look at sustainability as a business opportunity, with the goal of helping participants understand its many value propositions.
March 25 | Thursday | 12:00pm – 1:30pm | Online | $75.00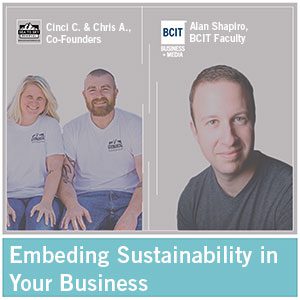 The world of sustainable business is changing fast. CSR, ESG, SDGs, and planetary boundaries have all become buzzwords that can be challenging for business owners, managers, and professionals to navigate. This workshop reviews key trends in sustainable business and explores approaches for businesses to define and embed sustainability goals and practices.